Last Updated: March 7th, 2018 by: UtahTrails
The Paper Airplane Trail is a fun trail located at Powder Mountain, Utah. The trail takes you to a giant "Paper Airplane" sculpture (hence the trail name). The map shown below goes from North to South starting at the road, then ending at Baggage Claim. The trail continues back to the road, but on the day we rode the trail we continued on to Baggage Claim and then on to one of our favorite trails, Brim. We parked at the Brim trail parking, then rode back along the road for nearly 2 miles with a fair bit of uphill to the Paper Airplane trailhead.
Total distance:
1.9 mi
Max elevation:
8640 ft
Min elevation:
8440 ft
Total climbing:
440 ft
Total descent:
-386 ft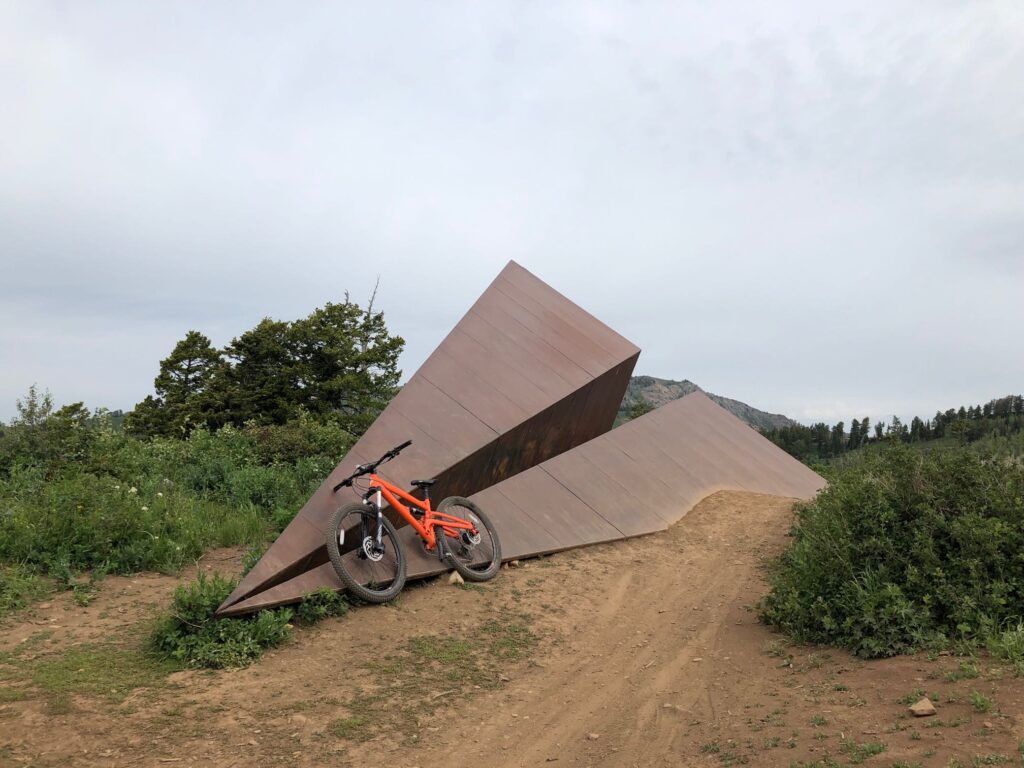 Directions to Trailhead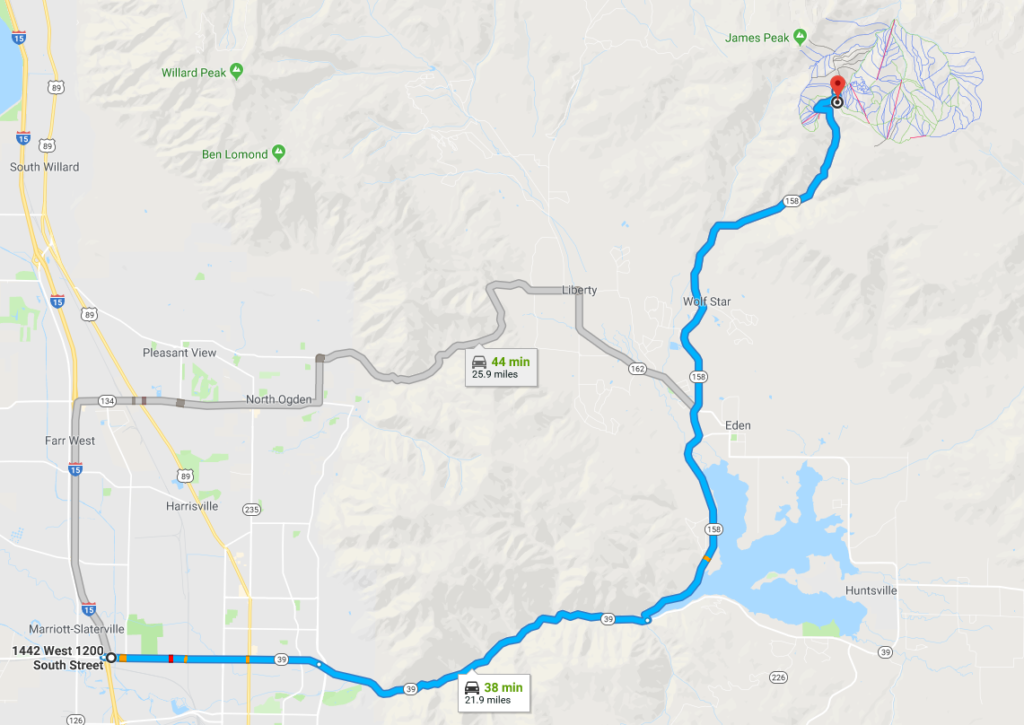 (NOTE: Map is the the main lodge of Powder Mountain – see directions below for trail specific directions and parking)
From I-15 take the Ogden 12th Street Exit and travel East to and through the Canyon.
Turn Left at the top of the canyon to travel across the Pineview Reservoir dam.
At the 4-way stop continue straight through the intersection and follow the road up the canyon to Powder Mountain Ski area.
At Powder Mountain there is a road that turns right by the main lodge – follow that road a short distance – watching for a trail on the right with a small parking area.