Last Updated: February 13th, 2018 by: UtahTrails
The Wheeler Creek Main Trail is one of many trails in the Wheeler Creek area. This trail is sometimes referred to as the "Maples Trail". It is a starting point for many options from short out-n-back rides to big loops with huge climbs. Overall the trails are well maintained and see a fair amount of traffic from both cyclists and hikers as well as occasional horses. The main trail can be done as a (mostly) downhill with a car ferry from Snowbasin to Pineview Dam or you can opt to start with the Pineview to Art Nord Trail or start at the Art Nord Trailhead and ride up to Snowbasin and back. You can also throw in the Sardine Loop if you are feeling like a good solid climb to a great view down Ogden Canyon.
There is a bridge over wheeler Creek that has stairs and a turn at the same spot. It is possible to ride up the steps (when riding downhill from Snowbasin) thanks to smaller steps between. However, with the turn at the top of the stairs it is easy to find yourself off the bridge. Challenge issued!
The section from Pineview Dam to Art Nord Trailhead is very rocky and I prefer to skip this section unless I plan to include Icebox Canyon as part of my ride. If you have a full suspension bike you may feel differently.
Trail Map
Trail map coming soon. Please check back again later.
Directions to Trailhead
From I-15 in Ogden take the 12th Street (UT39) exit and travel East into Ogden Canyon. Continue past the dam to Old Snowbasin Road in Eden. Turn right onto Old Snowbasin road and look for the trailhead about a mile after the summit. You can see the trailhead from the summit below. there are restrooms and a large parking area.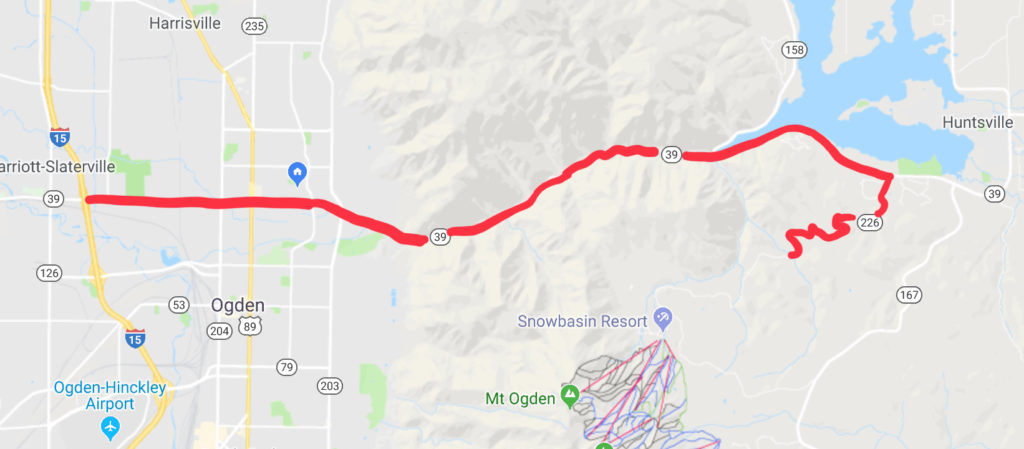 To do the downhill option from Snowbasin, park a car at the Dam and then continue driving past Pineview reservoir to Trappers Loop. At the summit of Trappers loop turn right to Snowbasin Ski Resort. Park in the second parking lot and the trailhead is at the northwest corner of the parking lot.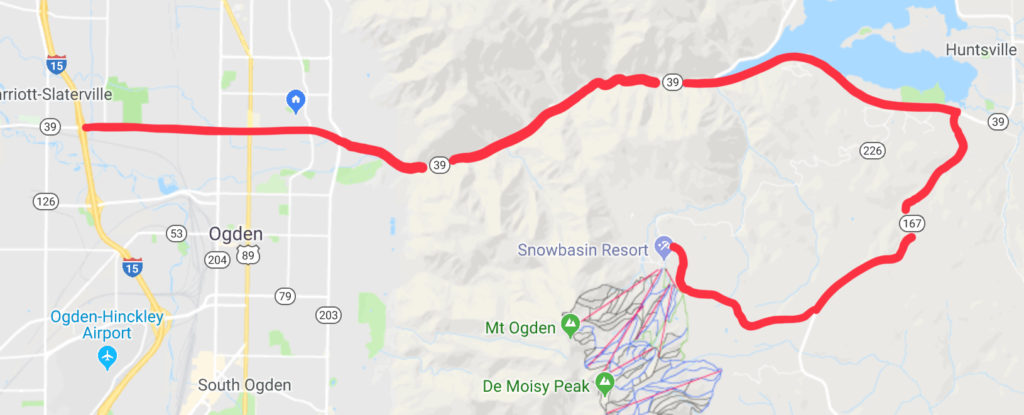 Trail Photos
Additional Trail Notes, Obstacles, etc.
I have ridden this trail as the downhill from Snowbasin as well as part of a bigger loop including the East fork of Wheeler Creek. I don't have the actual mileage or elevation data for this section yet, but will update the trail data as soon as I can log a ride.