Last Updated: June 18th, 2019 by: UtahTrails
In 2019 the Pipeline trail in North Fork Park was extended to .79 miles in length. This trail is not a trail that most riders would do and call it a day. Pipeline is a trail that can be used in conjunction with some of the other their trails in the area. It can be used with Trail 365 as either a connector between it and Mule Ear, Mule Shoe or Mule Connector to get in some miles and elevation gain. It can also be used to make Trail 365 a loop trail.
The Pipeline Trail begins near the North Fork Park yurt. If you park at the yurt then just pedal up the road a few hundred feet past the Campground host and look for it on the right. There is a sign at the south east end where it starts, but as of June 2019 there was not a sign where it connects with Mule Shoe. Just after the bridge crossing the river there is a short, steep uphill climb and then just past that climb the trail meets up with Mule Shoe.
Consider using this trail as part of a great trail combo in North Fork Park.
Trail Map
Total distance:
0.79 mi
Max elevation:
5801 ft
Min elevation:
5644 ft
Total climbing:
215 ft
Total descent:
-57 ft
Directions to Trailhead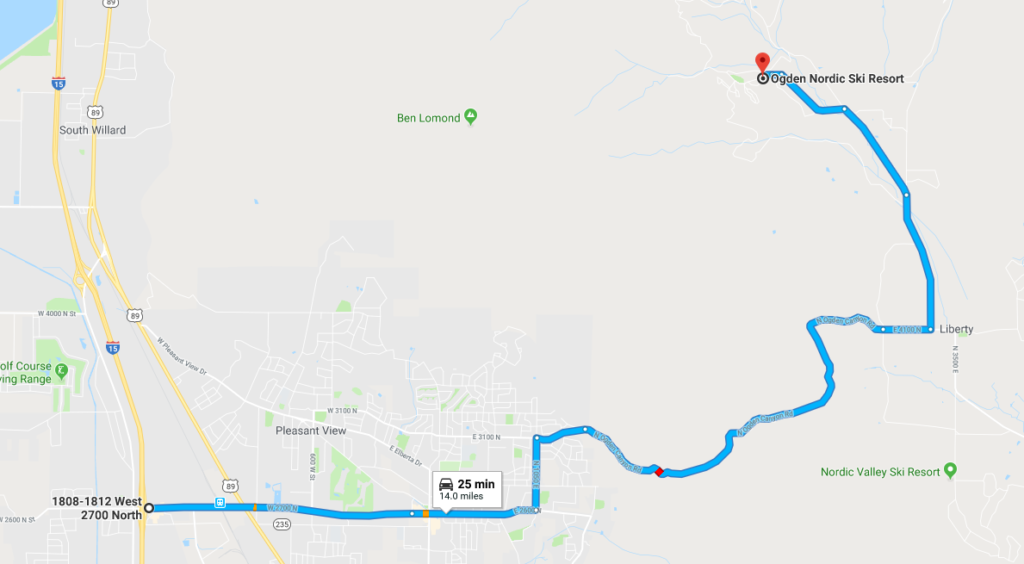 From I-15 take the Ogden 2700 North exit and travel East to 1050 East (2700 North becomes 2600 North)
Turn Left on 1050 East and proceed to 3100 North.
Make a Right turn on 3100 North and follow the road up and over the North Ogden Divide to 3300 East
Turn Left on 3300 East and continue to the North Fork Road split
Go Left at the North Fork Road Split and continue to 5950 North
Turn Left on 5950 North and drive until you see the Yurt near the gate for North Fork Park. Park in the parking area by the Yurt and look for the trail up the road past the campground host on the right.
Pipeline Trail Photo Gallery