Last Updated: June 18th, 2019 by: UtahTrails
The Connector Trail (formerly known as Mule Connector) runs north/south between the trailheads of Mule Ear and Mule Shoe trails. It can be used to make a figure 8 between the trails, or it can be used if you only want to ride one or the other as a return trail.
The trail is very high quality without a lot of elevation gain or tight switchbacks. It is mostly downhill when ridden from North to South and makes for a very fun loop return from either Mule Ear or Mule Shoe.
Overall the trail is very smooth and easy. Consider using this trail as part of a great trail combo in North Fork Park.
Trail Map
Total distance:
0.92 mi
Max elevation:
6014 ft
Min elevation:
5841 ft
Total climbing:
270 ft
Total descent:
-113 ft
Trail Photo Gallery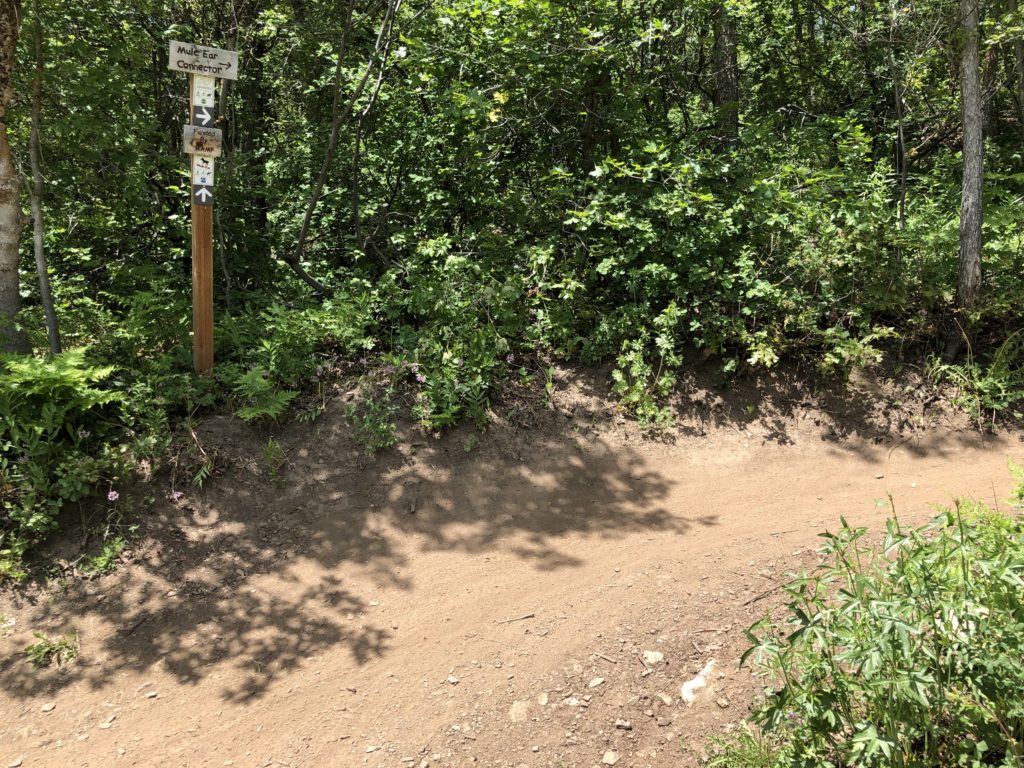 Directions to Trail Head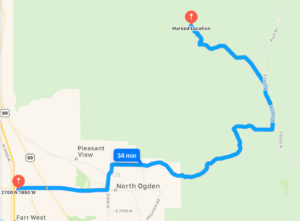 From I-15 take the Ogden 2700 North Exit and travel east
Continue on 2700 North to Washington Boulevard.
Turn North on Washington Boulevard and continue to 3100 North
At 3100North turn East on 3100 North and drive 6.7 miles up and over the North Ogden Divide.
Turn Morth on 3300 North for 1.5 Miles and then take the slight Left onto North Fork Road.
Follow North Fork Road and watch for the parking are on the east side of the road. You will pass the Mule Shoe/Mule Ear trailheads on the south side before you reach the parking. If you pass the Trials again you have driven about 20 feet too far. Start pedaling up Mule Ear and watch for the trail to split – there is signage at both ends of the trail.